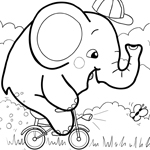 I loved coloring pages as a child and I still consider coloring in my sketches and selecting colors for my paintings one of the most fun parts of creating an image! I said to myself: "Could be a nice idea to start creating a freebie coloring page for all sweet kids who love coloring just as I do!" And I already have curious Rondy the Elephant to star in the coloring adventures! I asked him and he was thrilled! :0)
I live in the Netherlands – the country where riding a bicycle is a big tradition.
Can't wait till the weather is warm enough to go cycling…
So here it is! Free coloring page number 1:
On My Bike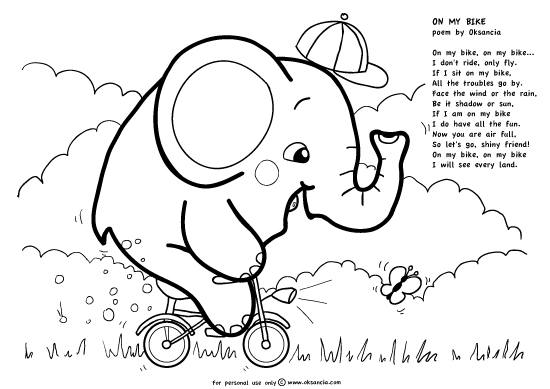 Click on the preview to download the archive, unarchive it and your have a PDF  file ready for printing and coloring fun
together with your little son or daughter! :D
Email me your colored in creations! I would love to see what you came up with!
This coloring page comes with my little poem:
ON MY BIKE
poem by Oksancia
On my bike, on my bike…
I don't ride, only fly.
If I sit on my bike,
All the troubles go by.
Face the wind or the rain,
Be it shadow or sun,
If I am on my bike
I do have all the fun.
Now you are air full,
So let's go, shiny friend!
On my bike, on my bike
I will see every land.
✮
I used my acrylic painting  Cycling as a basis for this coloring page: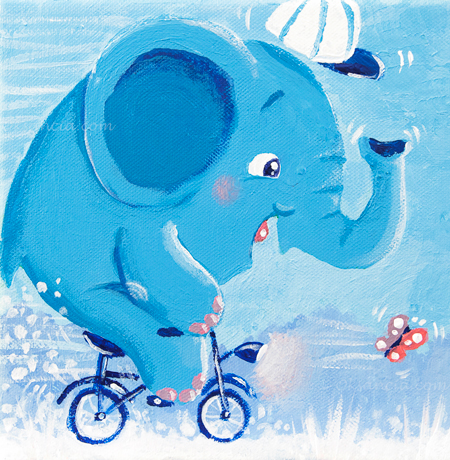 For more coloring fun head over to my Etsy Shop for my Rondy the Elephant Printable Coloring Book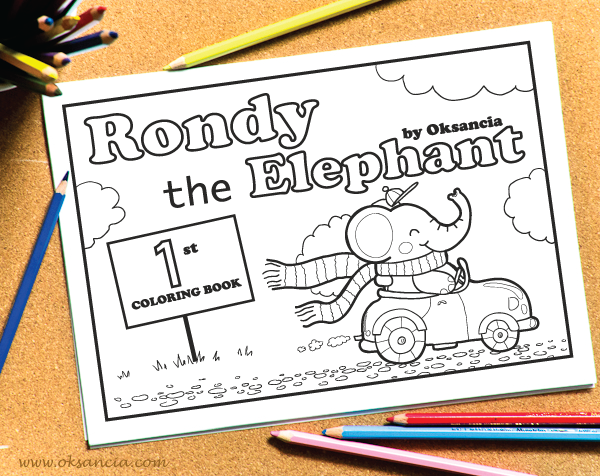 ♥
You might also like: